Denmark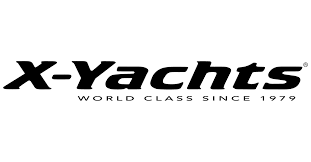 The shipyard was founded in 1979 by the brothers Lars Jeppesen, Niels Jeppesen and their friend Birger Hansen. The first boat, the X-79, got its name due to the length of the boat, which was 7.9 m (7.96 m), and because it was launched in the year of 1979. The boat was the Danish answer to J/24, Albin Express, and Maxi 80 Racer and has won many regattas since the first launch. A total of 468 X-79 were built between 1979 and 1994. The yard builds approximately 150 boats per year. The yard has built over 6,000 boats to clients worldwide since 1979.

X-Yachts employs a total of 100 people at the headquarter in Haderslev and has its own moulding production in Poland as well. X-Yachts has a global dealer network consisting of 40 independent dealers. In total X-Yachts employs over 250 people worldwide.
The majority shareholder of X-Yachts and owner since 2012 is Ib Kunøe's holding company Consolidated Holdings, which operates through a number of wholly or partly owned companies. X-Yachts current CEO, since 2018, is Kræn Brinck Nielsen.
Imx 38
X Yachts
Niels Jeppesen

11,40

mt

1992
Imx 40
X Yachts

12,10

mt
X 102
X Yachts
Niels Jeppesen

10,02

mt

1982
X 119
X Yachts
Niels Jeppesen

12,00

mt
X 3/4 Ton
X Yachts
Niels Jeppesen

10,06

mt
X 302
X Yachts
Niels Jeppesen

9,10

mt
X 312
X Yachts
Niels Jeppesen

9,24

mt

1989
X 332
X Yachts
Niels Jeppesen

10,31

mt

1994
X 342
X Yachts
Niels Jeppesen

10,65

mt
X 35
X Yachts

10,61

mt
X 362
X Yachts
Niels Jeppesen

11,00

mt

1993
x 362 sport
X Yachts
Niels Jeppesen

11,00

mt

1993
X 37
X Yachts

11,35

mt

2004
X 372
X Yachts
Niels Jeppesen

11,48

mt

1987
X 382
X Yachts

11,50

mt

1993
X 40
X Yachts

12,19

mt

2004
X 402
X Yachts

12,10

mt
X 412
X Yachts
Niels Jeppesen

12,51

mt

1990
X 43
X Yachts

12,93

mt
X 452
X Yachts
Niels Jeppesen

13,92

mt